Normski is not a nickname, it's a brand. Né Norman Anderson is the living impersonation of London's urban and contemporary culture, and has had a prolific career in the field of music, television, photography, fashion and journalism.
He hosted several youth targeted TV shows for ITV1, Channel 4 ("Celebrity Detox", "Raw Brittania", "Board Stupid"), BBC2 ("Dance Energy"), had his slots on BBC Radio One ("Dance Energy Radio Show"), Kiss FM ("Rap Academy") and BBC Radio 5 ("VIBE") and stages his urban street culture photography at renowned galleries and exhibitions.
With this high-profile activity he soon became the spokesperson not only of a social fringe group but for a whole generation. Still after all this years on the circuit the phenomenon Normski is one of the key players on the hardest playgrounds in the world, London's East End, presenting two weekly shows on Hoxton.FM.
www.normski.me
www.hoxton.fm
www.internationalradiofest.com/irf16milano-hoxton-fm-london-2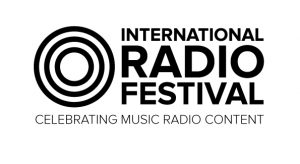 www.internationalradiofaces.com
www.internationalradiofestival.com
www.tobiasstahel com
#irfradiofest
#irfradiofaces
#tobiasstahel
#staheltobias
#tobiasstahel.com
#tobiastahelphotographer
#staheltobiasphotographer
Tags