Tarachand Wanvari is the South India Head for the Indiantelevision.com Group which runs a number of news portals- Indiantelevision.com, Tellychakkar.com, Radioandmusic.com & Animationexpress.com – and a social networking site, tellydost.com.
Indiantelevision.com does research & consulting, conferences (IDPS, The News Television Summit, Nokia Music Connects), events & TV production(The Indian Telly Awards, The News Television Awards & The New Talent Awards).
Wanvari shares a good rapport with the media and entertainment industry including the radio fraternity in South India and his interactions with many of people associated with radio have been published in the Indiantelevision.com Group's online publication www.radioandmusic.com. He also contributes articles to the parent websitewww.indiantelevision.com
Wanvari, a qualified personal financial advisor, has made editorial contributions to the Indiantelevision.com, he has done some editorial work for the Confederation of Indian Industry. His articles on businesses and personal finance have been published in print and online publications such as the Deccan Chronicle, Asian Age, Business Gyan, www.businessgyan.com amongst others.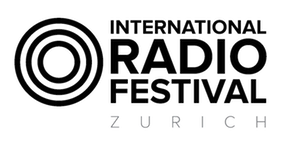 Tags