Petar is Head of Digital at the International Radio Festival. Connecting Music & Tech on his Watch More TV Radio show on Hoxton.FM. As Founder of the Supreme Factory Digital Innovation Agency, Petar Savic has been the hardest working man in the music business, working closely with top Tech Companies, Events and Labels: YouTube, Google Plus, SoundCloud, Mixcloud, Mixlr, Spotify, MySpace, LastFM, Livestream, DailyMotion, ChewTV, ReverNation; EXIT Festival, Sea Dance Festival, Share Conference, Warriors Dance Festival, Global Publicity, Eurosonic, Jamie Oliver's The Big Feastival; DMC World, HoxtonFM, EXIT Music TV…
PROFESSIONAL EXPERIENCE / MULTI-EXPERTISE UNICORN:
• 10 years experience as an IT Project Manager in corporate, government and culture sectors.
• 15 years of experience in Digital Marketing, Web Development and SEO.
• 12 years of Mentoring, Business Skills and Social Media Workshops.
• 10 years of experience in Augmented Reality, Virtual Reality and Live Streaming.
EARLY ADOPTER / TECH INNOVATOR:
• 2013 – First custom made Festival Android phone.
• 2012 – Augmented Reality & SEO for Nobel Prize Winner – Ministry of Culture Serbia.
• 2011 – Spotify Festival branded playlist.
• 2010 – Festival real time Life Stream Social Hub with Twitter Wall and HD Live Streaming.
• 2011 – Mixcloud Contests
• 2009 – SoundCloud Competition App
• 2006 – Twitter Beta Tester @supremefactory
• 2002 – Record Label Multimedia CD (Audio CD + Video CD + Windows Multimedia).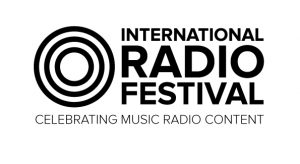 www.internationalradiofaces.com
www.internationalradiofestival.com
www.tobiasstahel com
#irfradiofest
#irfradiofaces
#tobiasstahel
#staheltobias
#tobiasstahel.com
#tobiastahelphotographer
#staheltobiasphotographer
Tags